Instructions on how to "re-subscribe"
STEP 1:
Click on the link in the email you received, or click on this button:

STEP 2:
This will take you to the web page shown below.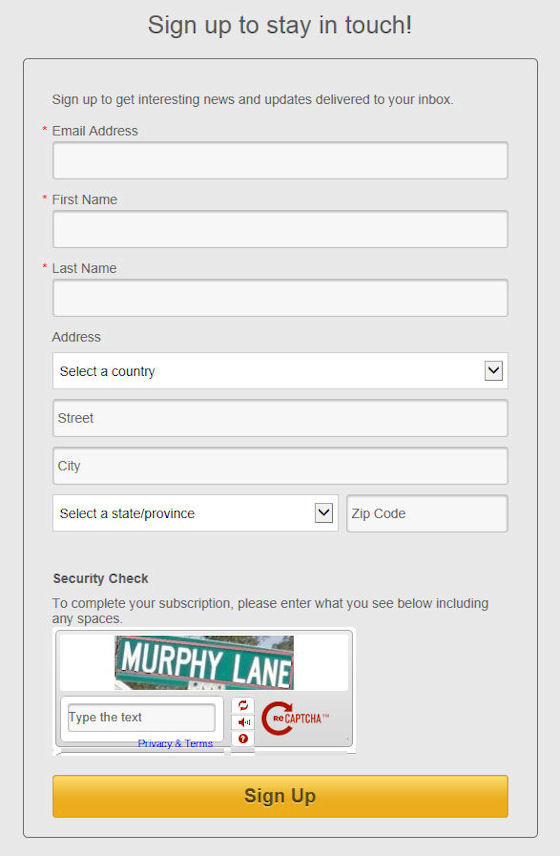 STEP 3:
Fill in your email address, First Name and Last Name. Complete the Security Check box and then click on the 'Sign Up' button. The following web page will be displayed.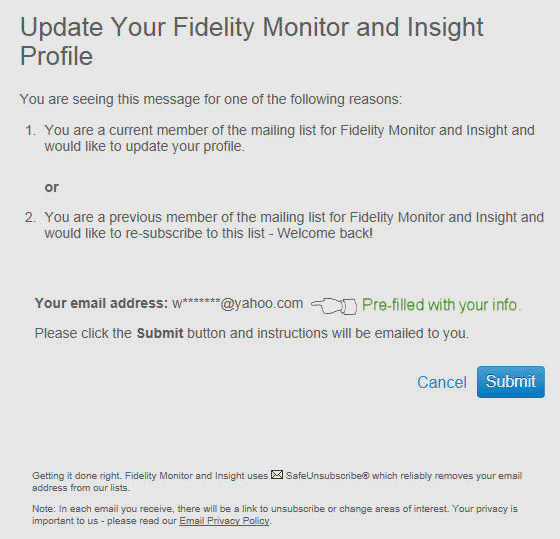 After clicking on the 'Submit' button you will see the following message: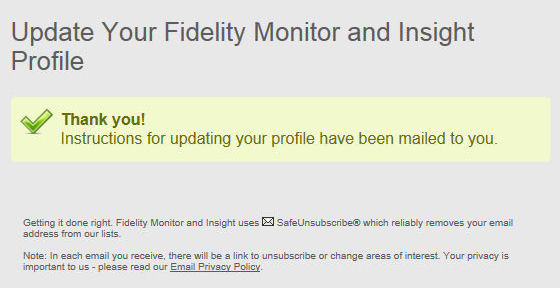 STEP 4:
An email will be sent to the address you entered above. It will show up in your inbox with the following From and Subject:
FROM: Fidelity Monitor and Insight
SUBJECT: Update your viewing preference
Open the email message, the email will look like this: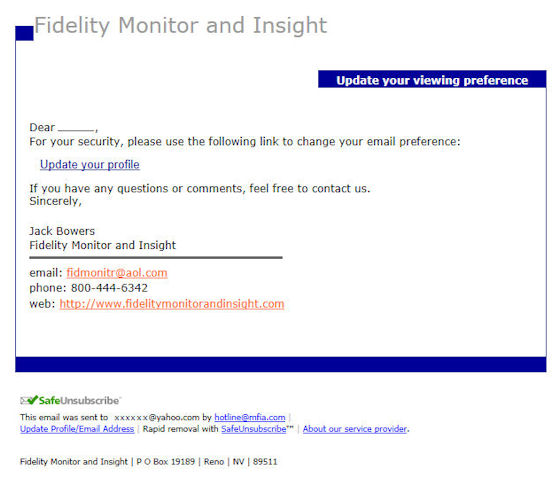 STEP 5:
Click on the 'Update your profile' link in the email.
STEP 6:
After you click on the link, the following web page will appear in your web browser.
This page is where you choose to re-subscribe by filling in the Address fields and selecting that you "wish to continue receiving occasional mailings based on my interests " from Fidelity Monitor & Insight.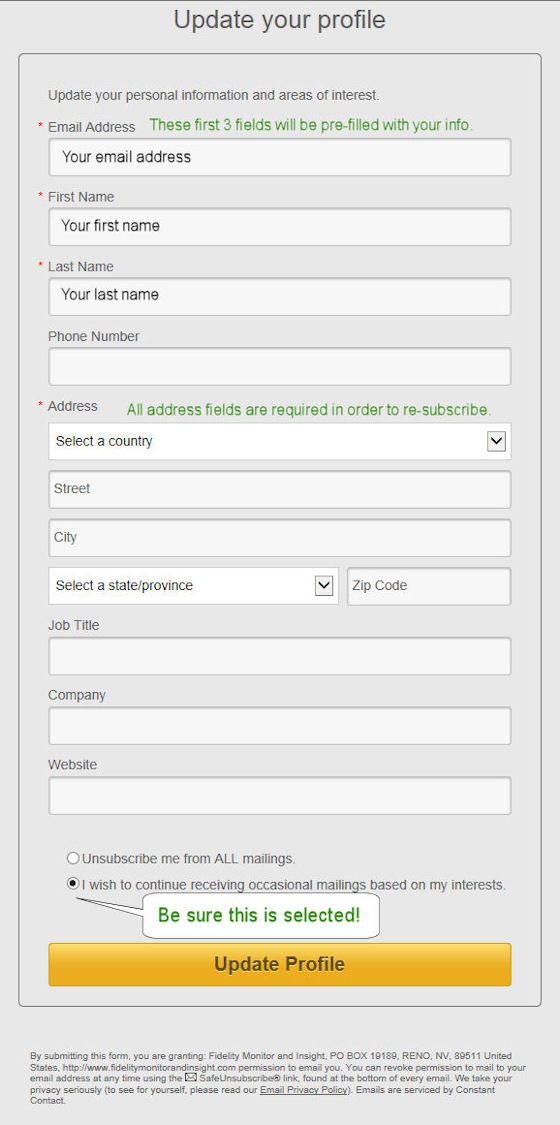 Note: By selecting this option, we will only send you weekly Hotline Updates and the Monthly email of each month's report.

Remember to finish the opt-in process by clicking on the large 'Update Profile' button and you will see the following message: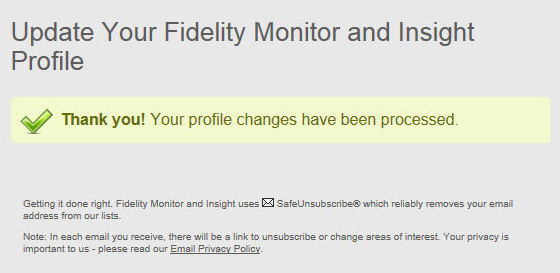 STEP 7:
You will also be sent a confirmation email, letting you know yourchange has been successfully processed.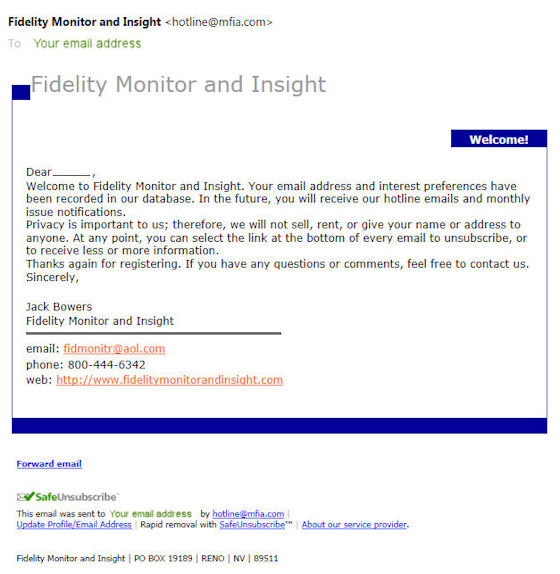 You will now begin receiving emailed Hotline Updates and the early emailing of the monthly Fidelity Monitor & Insight Reports.